The Highest Quality One-On-One Care
Home Care Coverage 24/7, 365 Days Per Year in less than 4 hours.
Could someone you love use a little assistance in their home? At Certified Home Care of Georgia, we offer professional senior home care for individuals in Atlanta And Northern Georgia. We will help your loved one maintain their standards of daily living. At no cost to you, a care consultant will meet with you; listen to your needs so that we can develop a plan of care that fits your lifestyle. Certified Home Care of Georgia is a  big believer in enabling choices and preserving dignity, we treat each of our clients with integrity and respect.
Assistance with Daily Living
Life can get frustrating being unable to do the things you once were able to do, not to worry. Certified Home Care of Georgia has the best selection of compassionate and highly trained caregivers who are ready to help with your day-to-day living. Our certified nursing assistants can assist individuals with personal hygiene, grooming, cooking meals, catering to special diets, incontinence care, shaving, showering, doctor's appointment, light housekeeping, laundry, running errands to the grocery store, and dry cleaners, and much more. You or your family member will love the extra help and will appreciate our kind and friendly staff.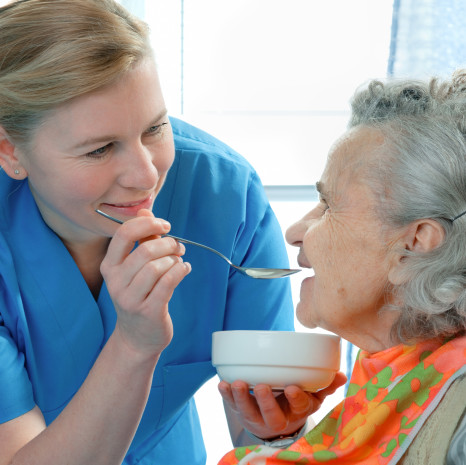 Courteous and Professional Staff
At Certified Home Care of Georgia, we understand how important it is to provide our clients with only the most professional and experienced nursing assistants.
We operate our company using a system; we call, "Proficient Caregivers", our proficient caregiver system allows us to undergo an 8-step screening process, which includes a level 1 background screening, fingerprinting,  a competency test, checking all references, checking the validity of all state licenses and credentials, conducting a personality test and attending an onsite orientation. We carefully go through each application and conduct a series of two interviews before hand picking and selecting the best caregivers to work for us. Each caregiver has also received the necessary training mandated by the State at an accredited school and has passed an exam to become a certified nurse aide (CNA) and/or a PCA.
Certified Home Care of Georgia's philosophy on caring will always empower us to demonstrate a genuine concern for our customers. Our focus on developing customer relations, nourishing souls, preserving dignity, respecting our clients' property, and customized care has been our being. You can trust that only the most professional and caring staff will be assisting your loved ones in their homes.
We offer a 5% discount to all veterans!
Give us a call today to learn more about our signature senior home care services.
We Also Serve Those In Need Of: